Virtual Commencement Swag
Virtual Commencement Swag
Please download and share these pieces of virtual commencement swag with your family and friends to celebrate VCU's Class of 2020!
When sharing on social media, don't forget to use #VCU2020!
---
Printables
Take a second and snap a pic with these printable celebration signs, and share on social media using #VCU2020. Click an image or button below to download a PDF file, then simply print them at home!
---
Social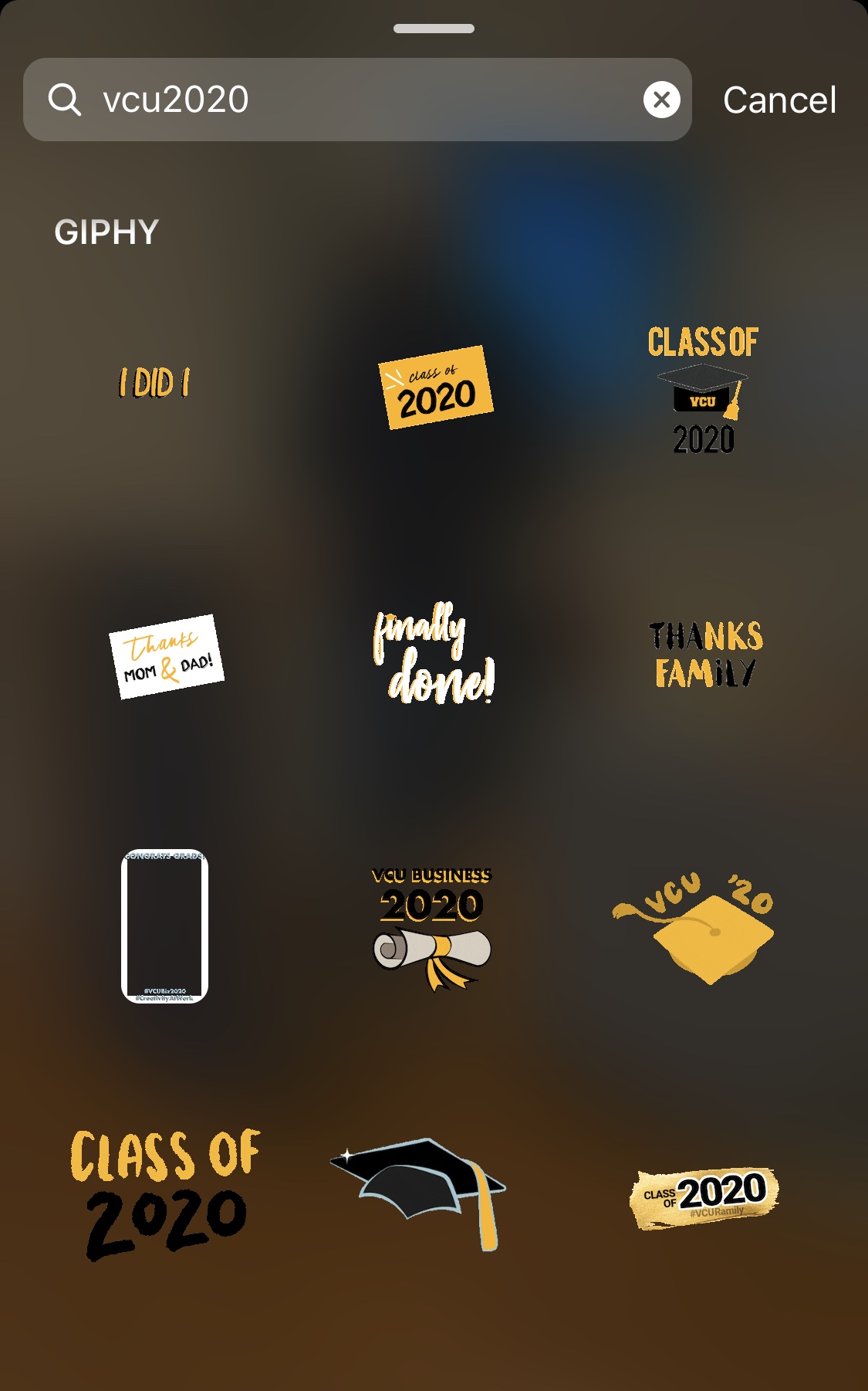 Instagram Stickers
To access VCU graduation stickers on Instagram when posting a story, click the stickers button at the top of the screen and then simply search for "vcu2020".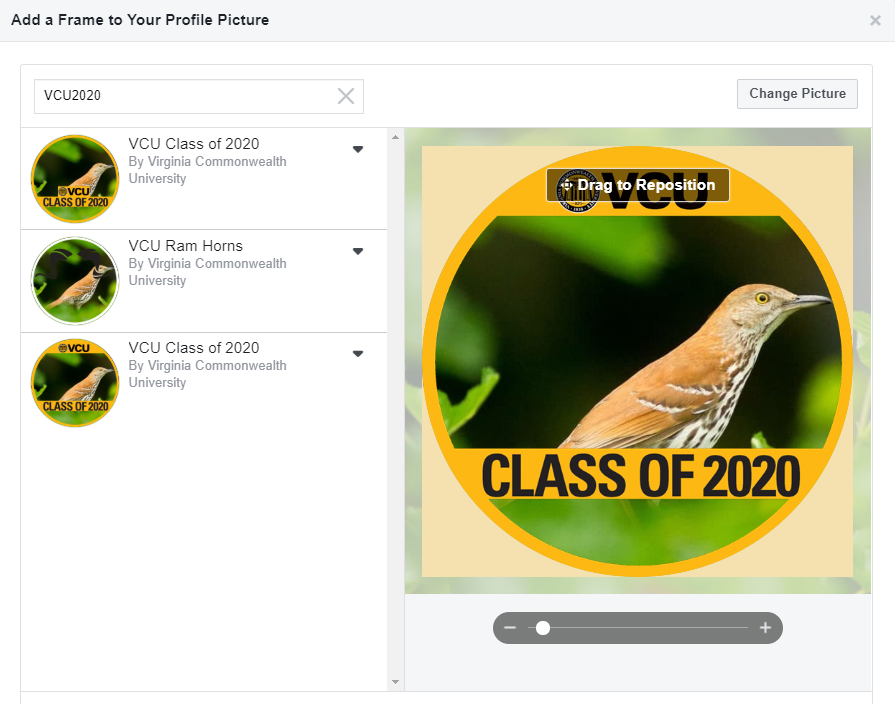 Facebook Frames
Go to your Facebook profile, and hover over your profile photo. Click "Update," then click "Add Frame," then search for "VCU2020" to select an official frame.
---
VCU Downloads
Use VCU's official brand mark logos as part of your at home celebration. Click an image or button below to download a JPG file, then use them customize your own VCU flair!